Alcon Global and Alcon Canada
Web site design Alcon Dailies​​​​​​​
2018 Impact Award for best Website Functionality by the Internet Marketing Association!

Originally created for the Canadian marketplace, this web site has since been adapted for use in markets across the globe.
—
Art Direction: Marie-Anne Duplessis
Design & Integration: Marie-Anne Duplessis, Samuel Caron, Bruno Valentin
Gestion projet: Marie_Ève Bugeaud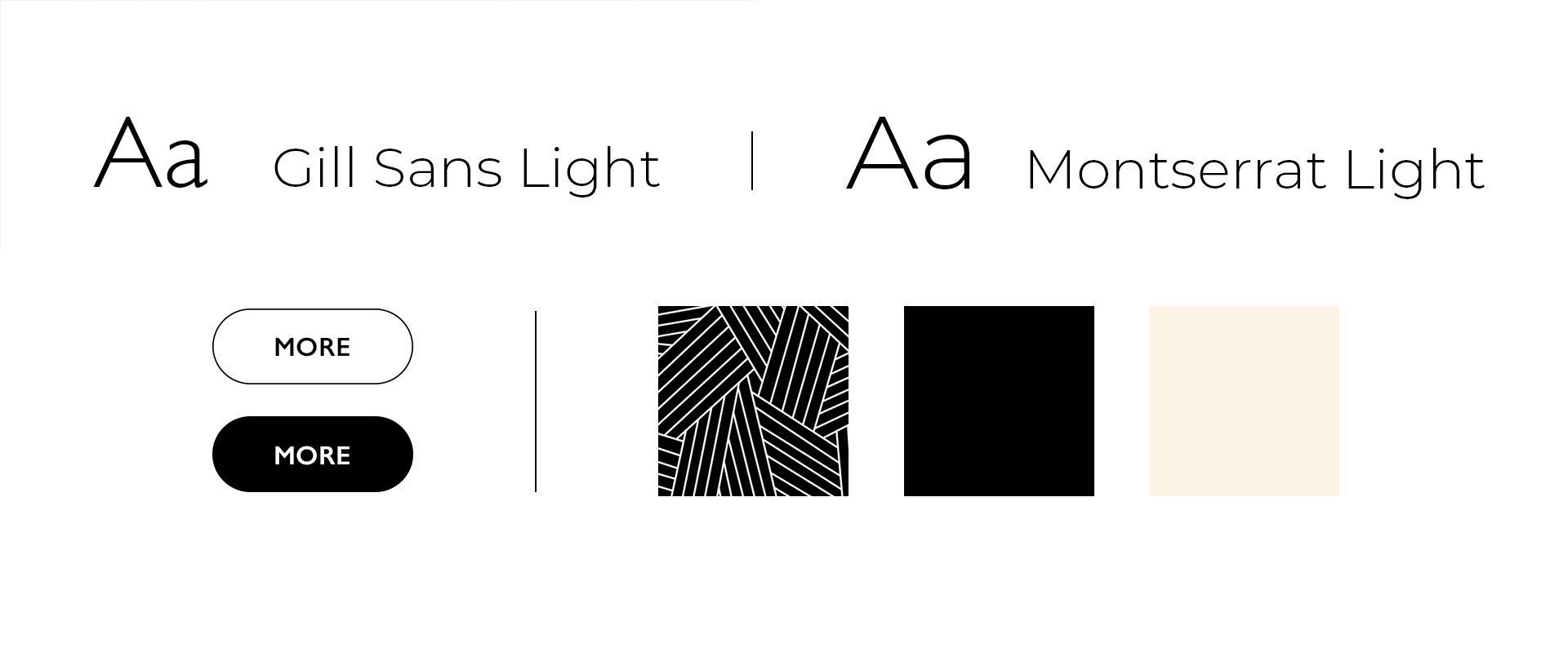 Optimized for SEO and designed with a highly functional user experience (UX) in mind, the Dailies web site aims to allow users to quickly navigate according to their needs.  The site is fully responsive and the content can be updated quickly and easily as the need occurs.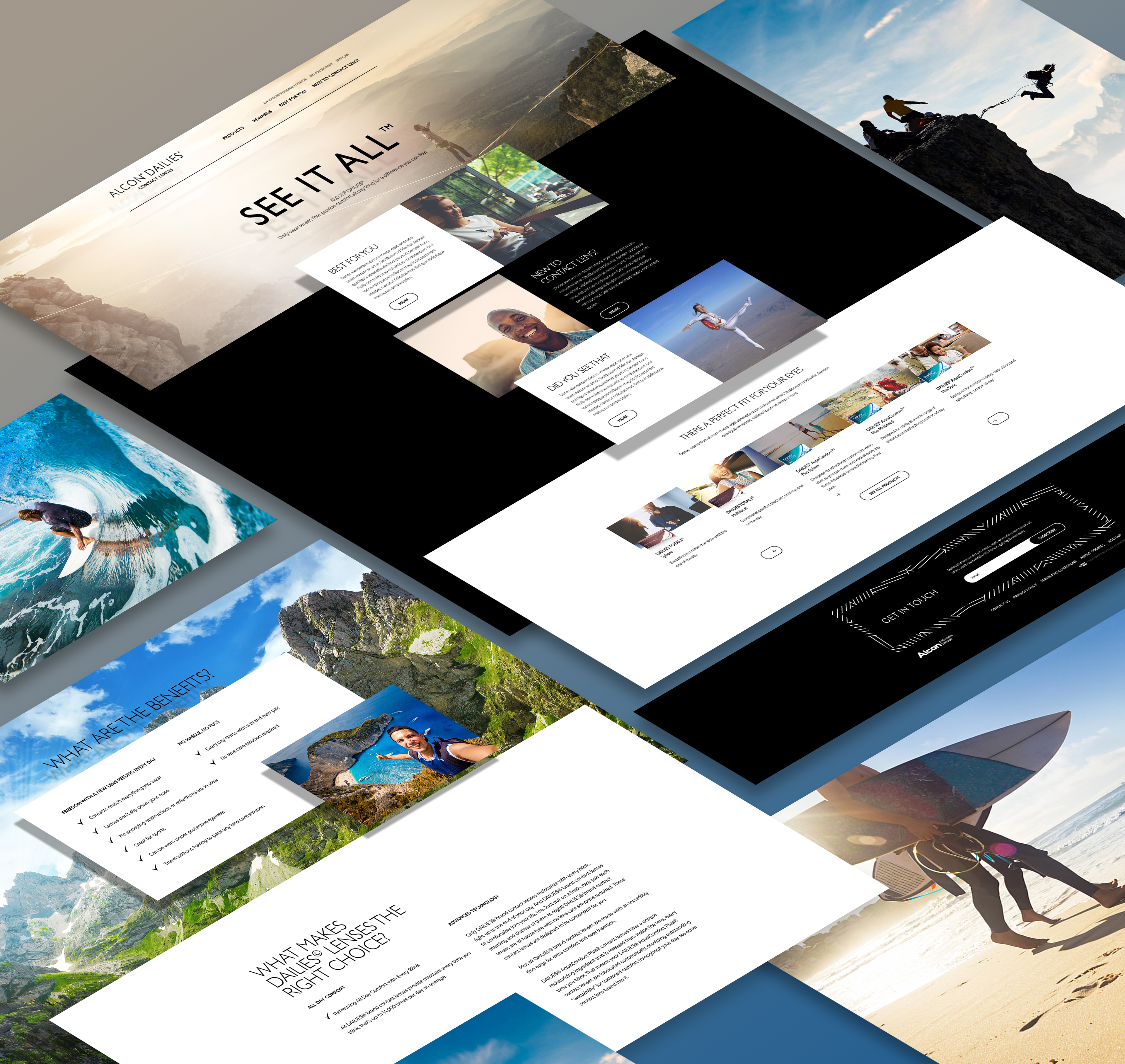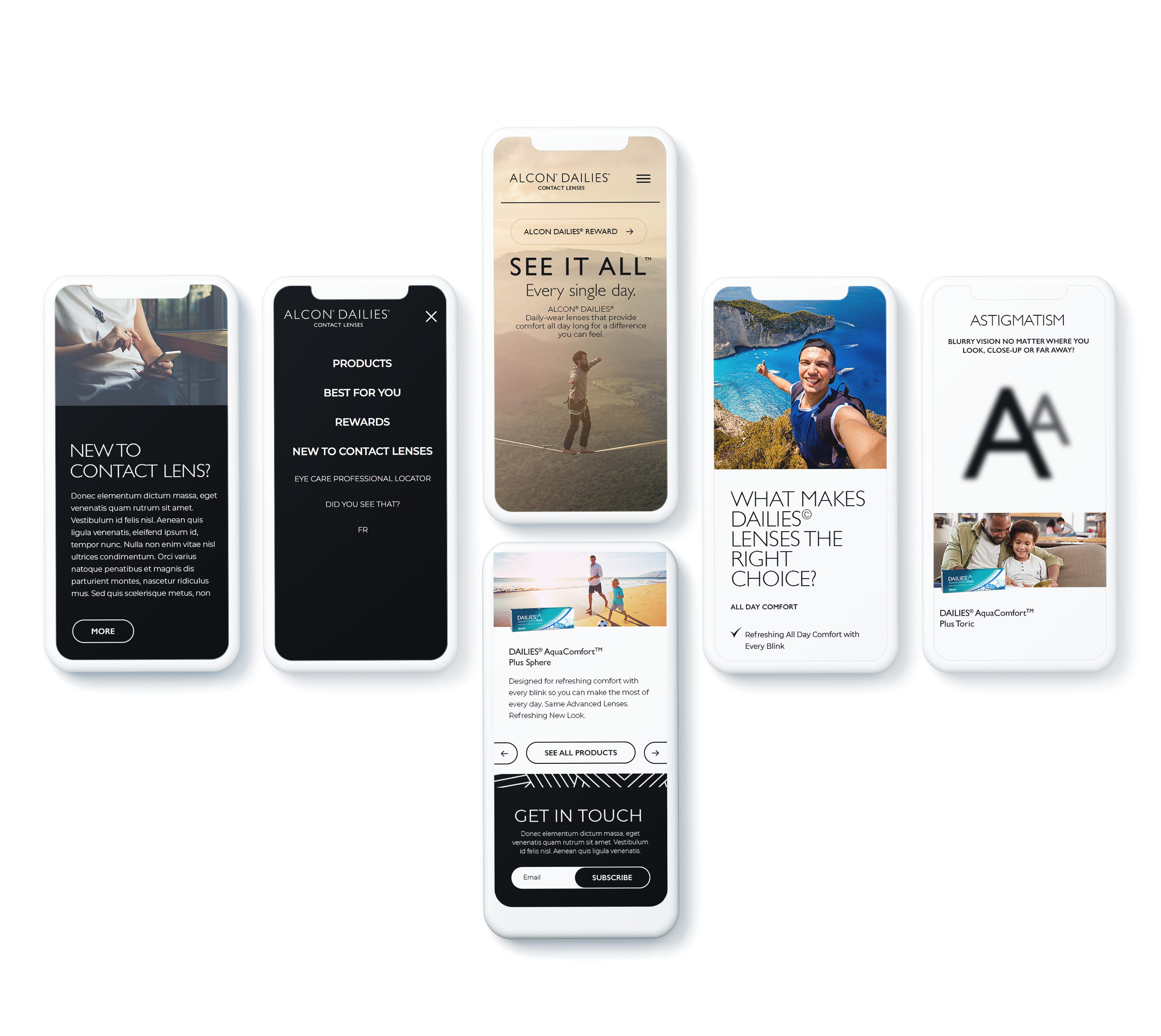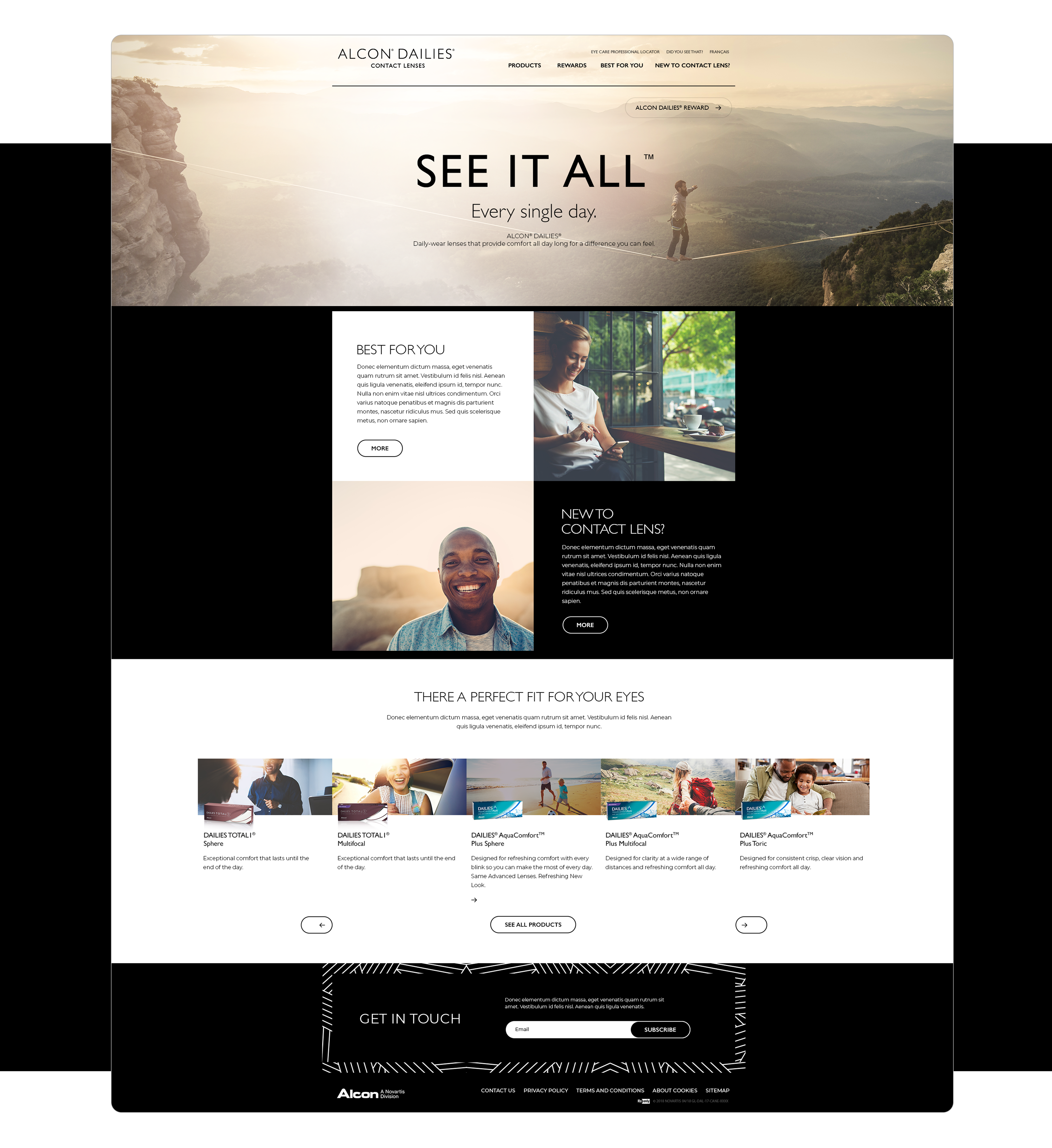 Alcon Dailies is the product for the active individual.
The imagery and navigation represent this dynamic brand well.  The bite-sized information is suited for use in programmatic promotion, such as native ads.