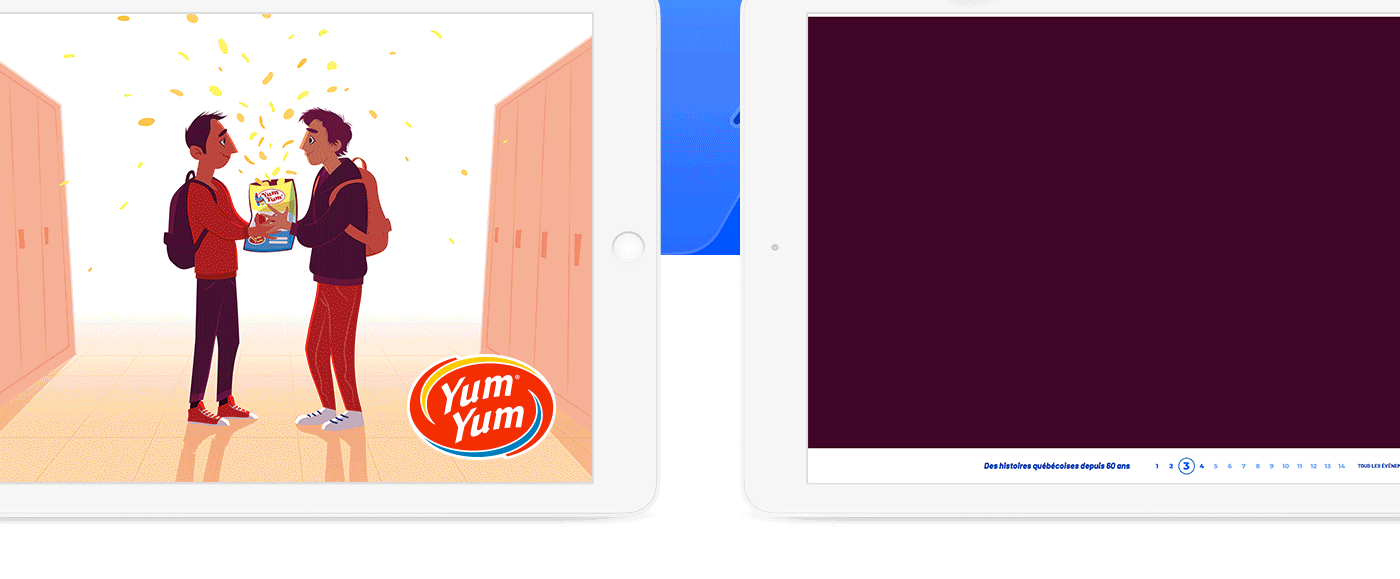 Krispy Kernel Yum Yum
60 Years of Yum Yum Media Campaign​​​​​​​
Yum Yum
is
a serious brand that does not take itself seriously.
When it came time to celebrate 60 years of Yum Yum, Attitude's strategy was to use humour to positively reinforce the family-run brand's Quebec origins.
—
Creative Direction: Oscar Diaz
Art Direction: Marie-Anne Duplessis
Design & Integration: Marie-Anne Duplessis, Oscar Diaz, Samuel Caron, Bruno Valentin
Gestion projet: Annie Stämpfli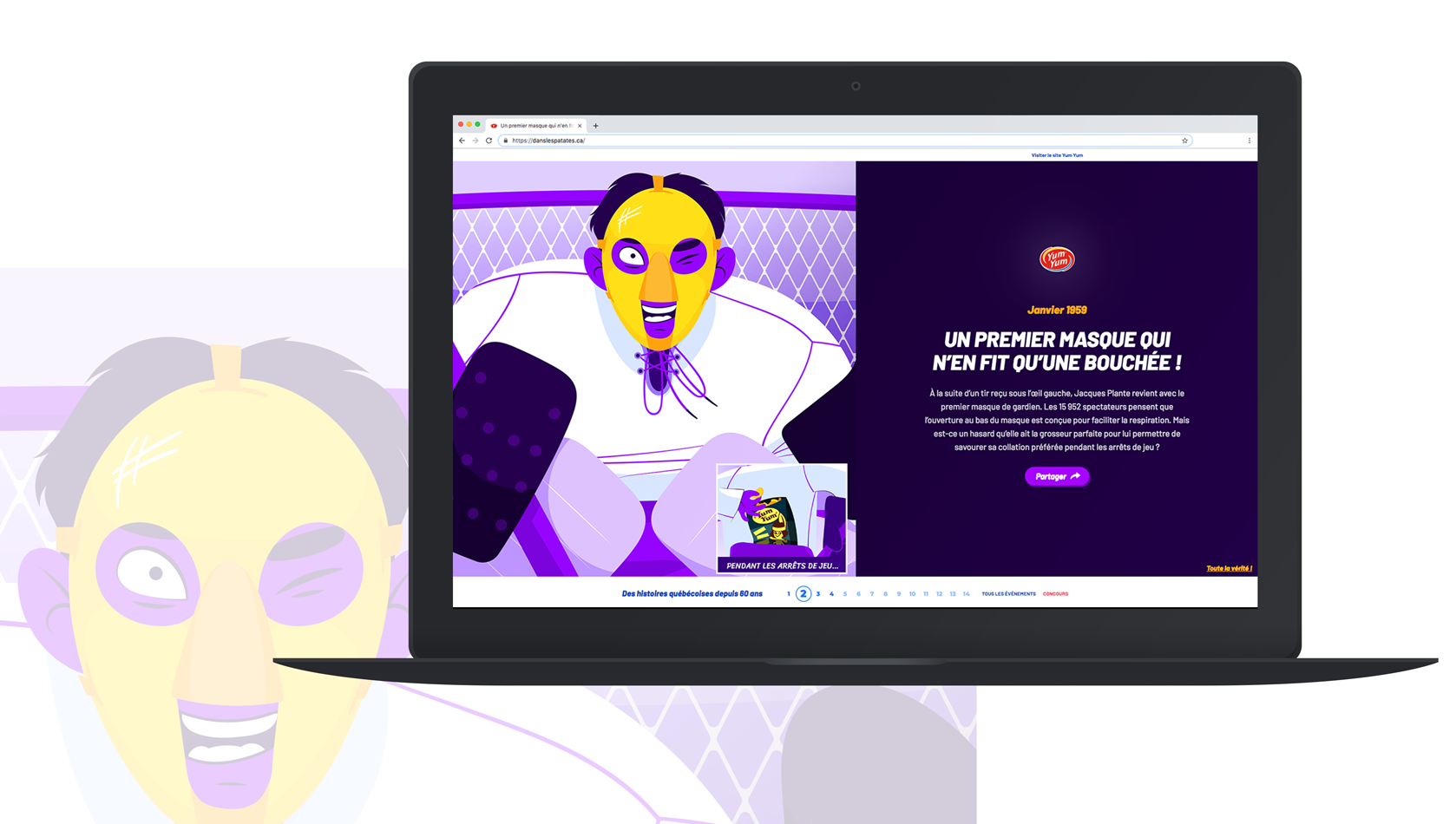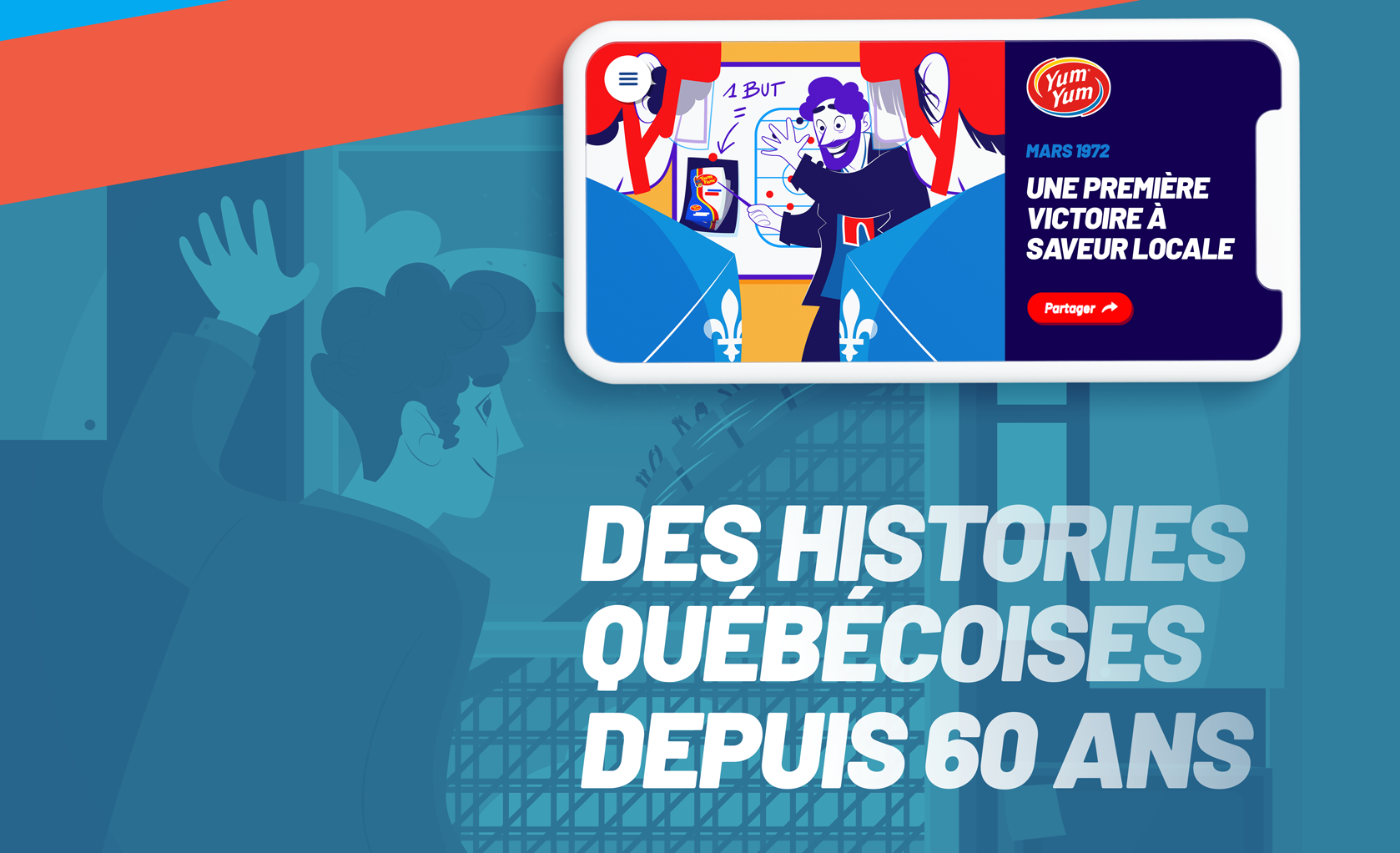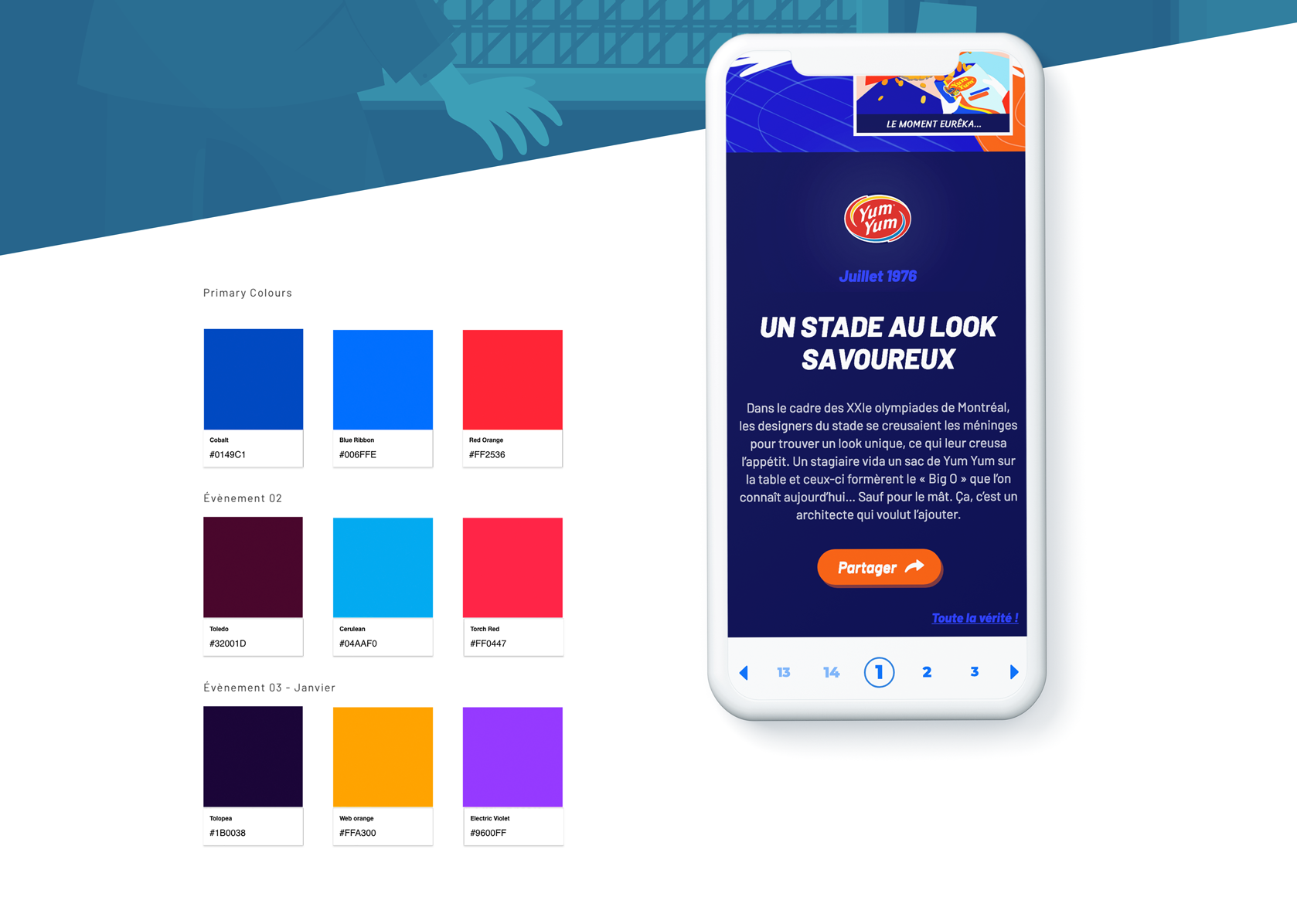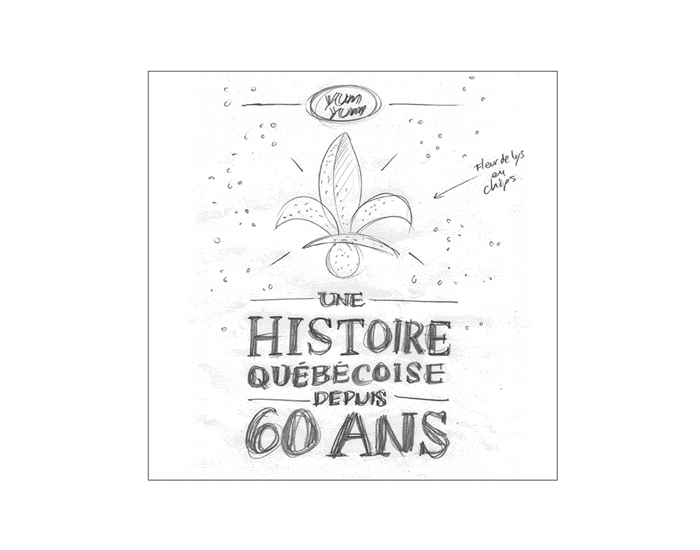 A series of vignettes highlight moments in history in which Yum Yum accidentally found itself at the epicenter of important events. A special micro site serves as the home base for the animated stories which are subsequently shared regularly over the year via targeted programmatics and social media.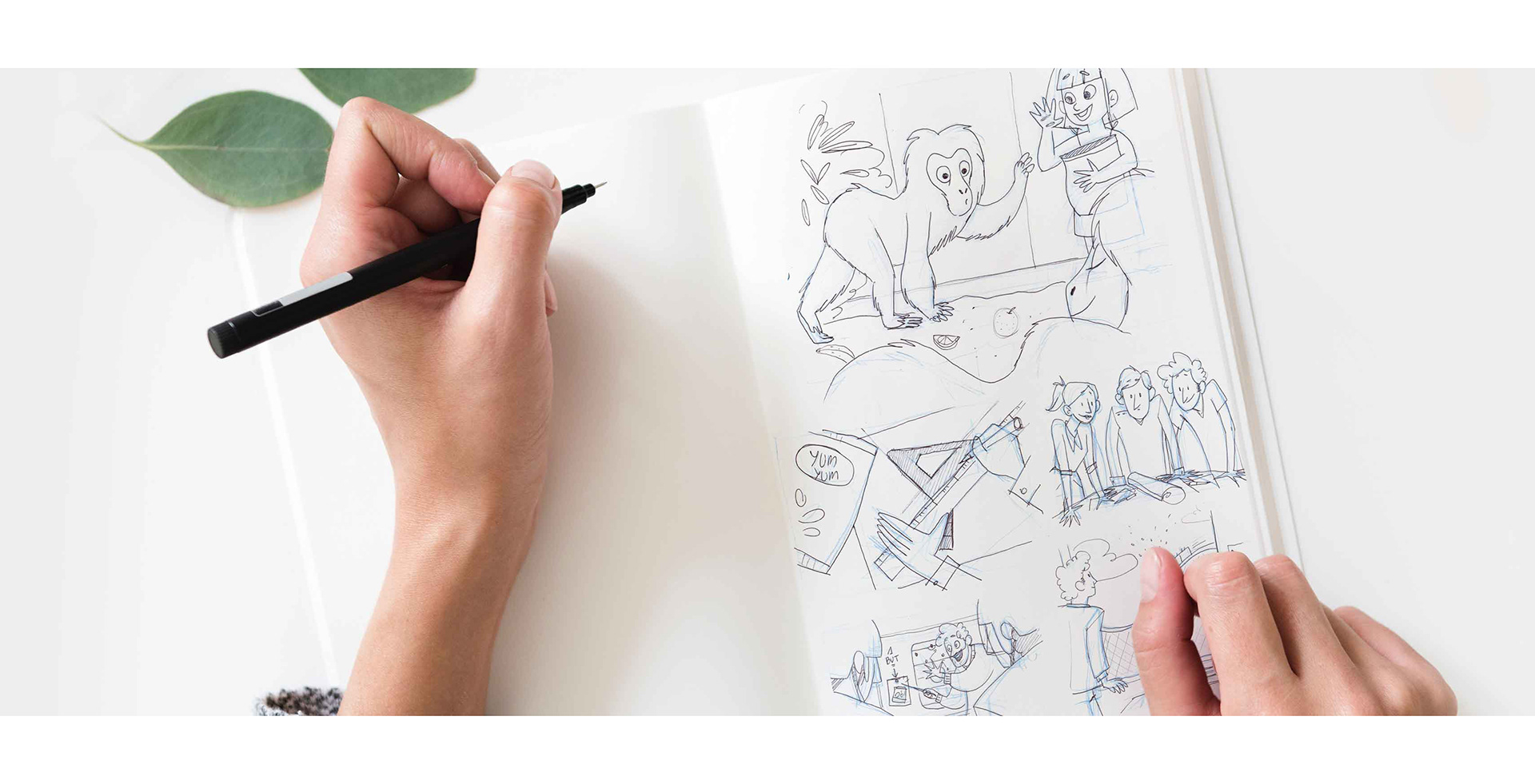 Original illustrations shared across digital media bring viewers back to the on-line hub to enjoy the full story and to enter one of several contest sponsored throughout the year.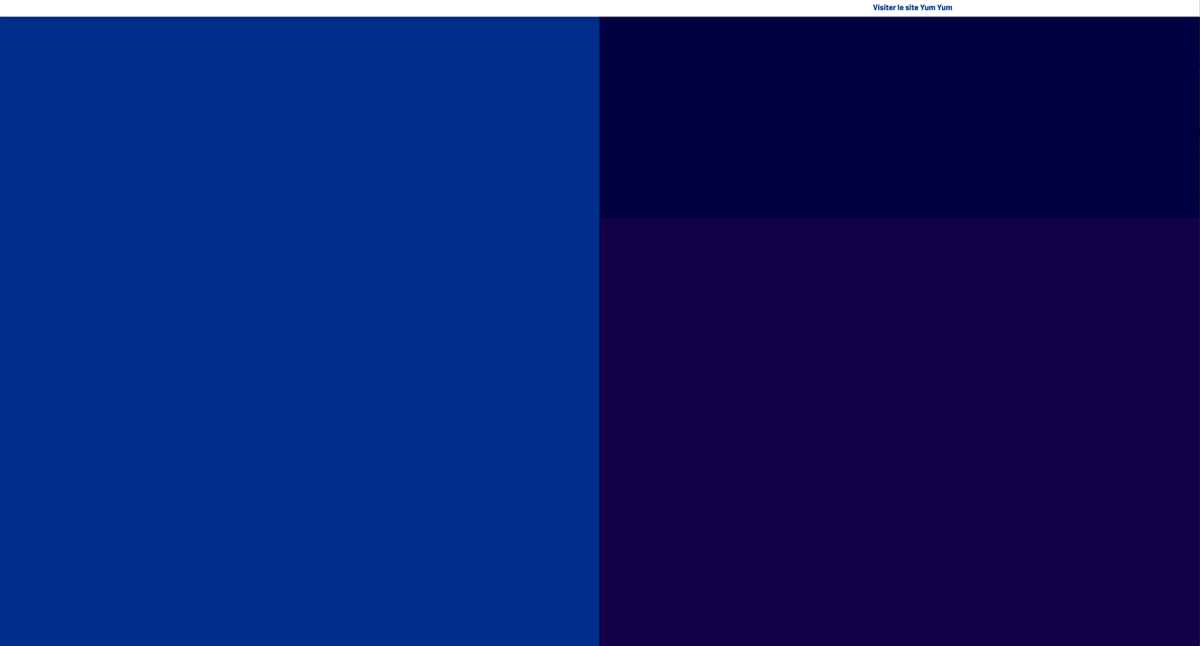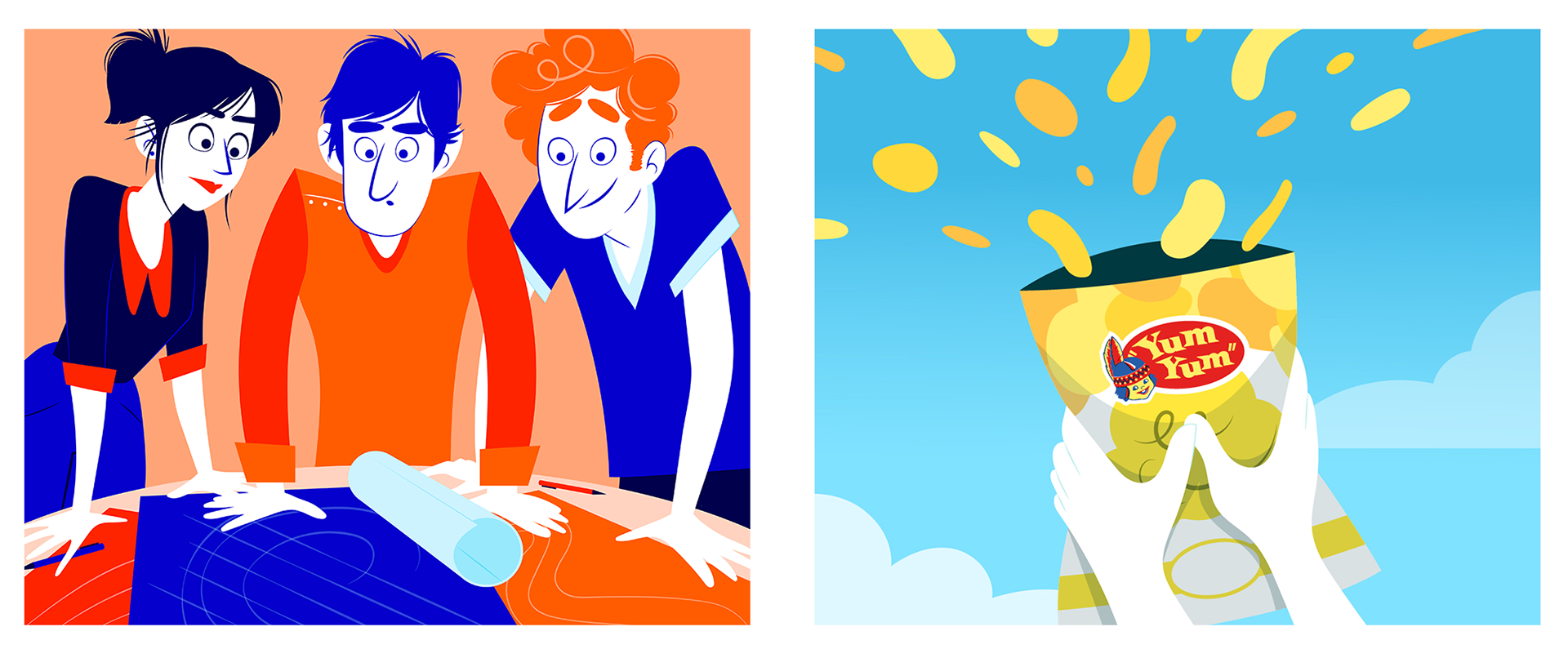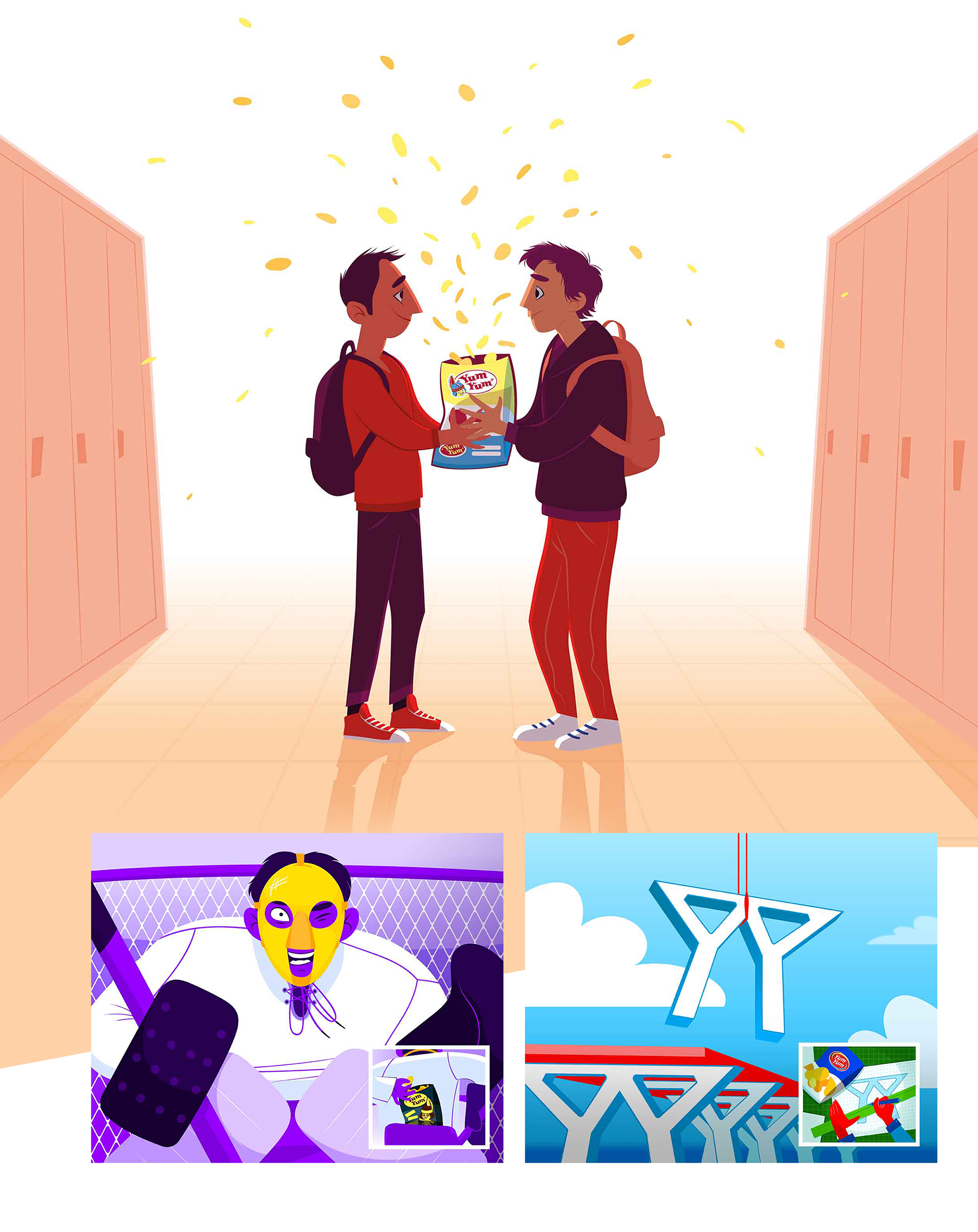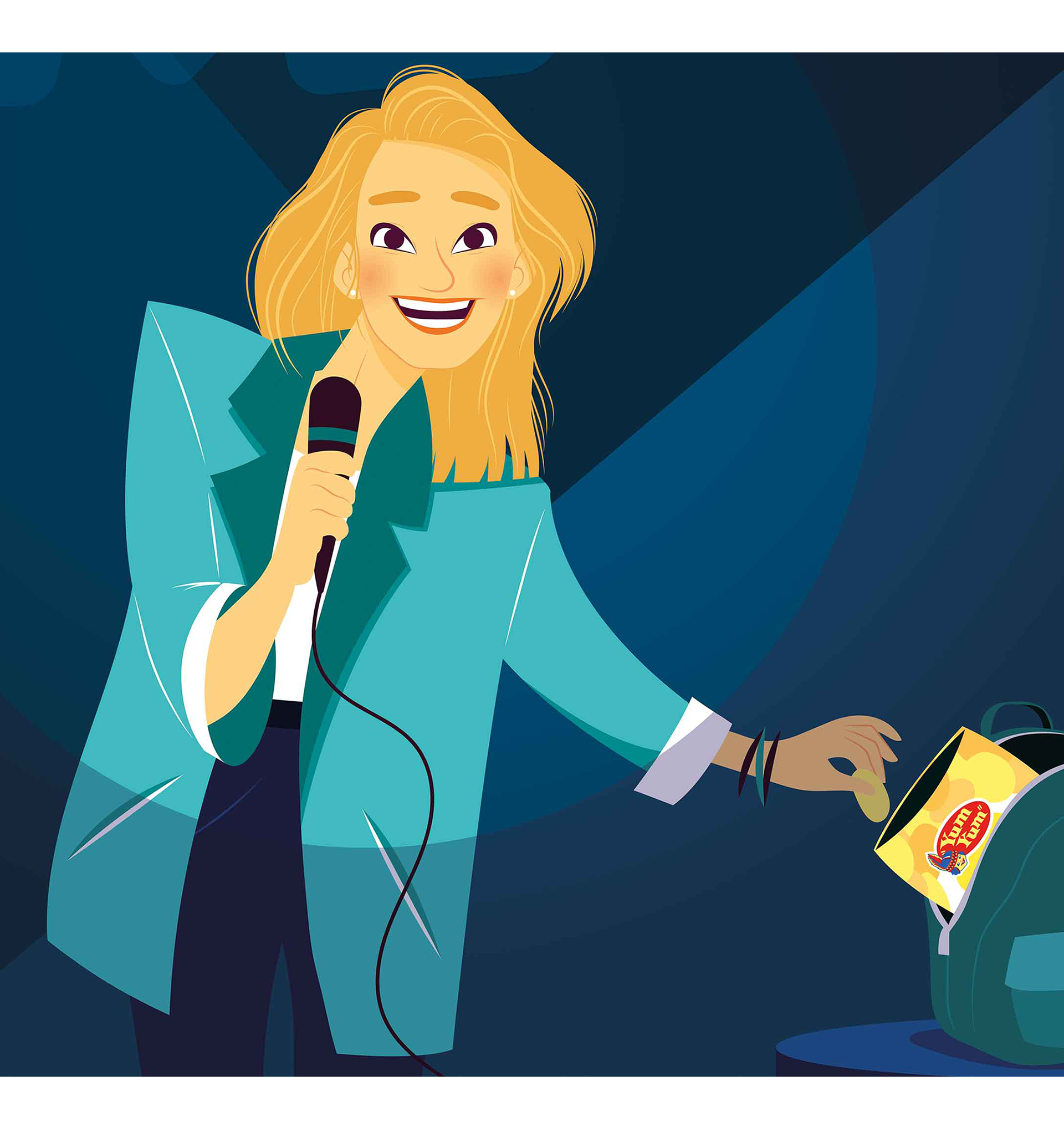 A web site serves as a proactive media hub – a home base for a series of media releases throughout the year. Multiple short vignettes are promoted via programmatics in the form of native ads, in-stream and pre-roll video and rich-media banners promote each story and invite viewers back to the site for more fun.


We prefer to be known as a marketing agency. 
The difference?  The Attitude team is hardwired to first identify and attack the priority at hand.
Only then do we creatively apply the tactics that bring about the best results.